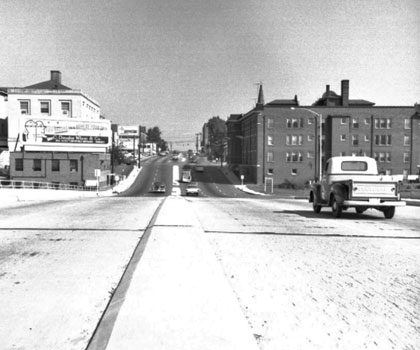 Project History
Constructed in 1959, the Church Street Bridge carries US 29 over McBee Avenue and East Broad Street in Downtown Greenville. The structure was built during a period of growth in the city, when automobile travel became commonplace and the goal of roadway construction was to move travelers as quickly and efficiently as possible. The large span of the four-lane bridge was designed to allow cars to bypass the city's grid and move quickly to the other side of town.
In 2021, Church Street from Augusta Street to North Spring Street had an average daily traffic volume (ADT) of 26,300 vehicles. It is predicted that by 2039, the ADT could reach more than 38,000. As the bridge has aged, and traffic volumes have increased, the condition of the structure has deteriorated to the point that a large-scale rehabilitation is necessary. Based on the Federal Highway Administration's InfoBridge Database, the bridge no longer meets current design and safety standards and the structure is currently considered only to be in fair condition.
The bridge has been slated for rehabilitation since 2017; however, the project has been on hold while funding was identified and rehabilitation alternatives were explored. The City of Greenville and the SCDOT considered several options to improve the bridge, including the complete removal of the structure.
In 2021, bridge maintenance funding became available, allowing the project to move forward. It was determined that the best course of action would be to rehabilitate the bridge and reconfigure the deck to allow for safe pedestrian access.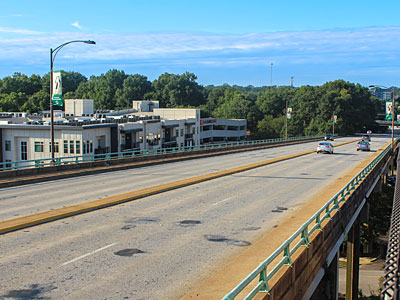 Church Street existing sidewalk - South view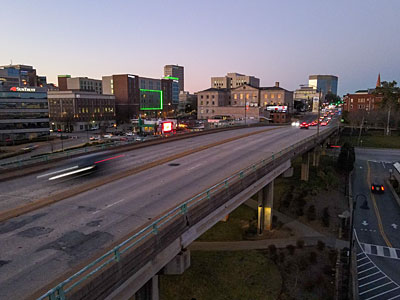 Church Street - North aerial view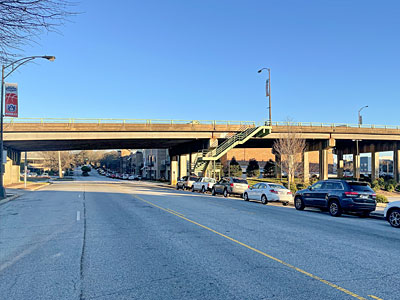 East McBee Avenue stair access